Dr. Jason Denn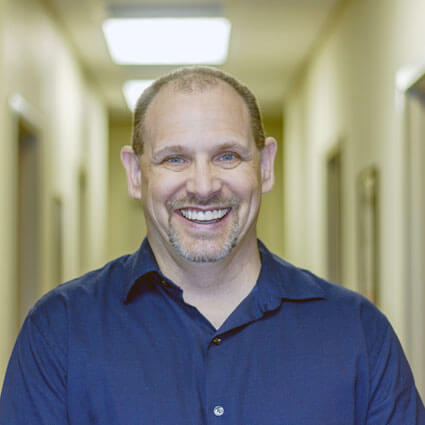 Early Exposure to Chiropractic
Dr. Denn was as an avid athlete as a child and sustained several injuries that led him to chiropractic care. In fifth grade, he fell about 40 feet from a tree and broke his right leg in seven places. As a result of the fall, Dr. Denn developed scoliosis and went through extensive chiropractic care at that time.
Then as a high jumper in middle school, he missed the mat and landed on the back of his head. The result of this was numbness on his right side. His parents took him to see the chiropractor. "After two weeks of treatment all of the numbness went away. Since seventh grade, I knew I wanted to be a chiropractor."
Dr. Denn continued to play sports throughout high school and college and used chiropractic to help him live a healthy, active life. He graduated in 1997 from Palmer College of Chiropractic in Davenport, Iowa.
Dr. Denn was very caring and wants to do whatever he can to help me.
Terry B.
Our Amazing Bodies
Dr. Denn feels that the beauty of chiropractic care is the body's ability to heal itself. "We find out where the interference is between the body and the brain, and we simply make a correction and the body changes."
His grandmother, who had multiple sclerosis (MS), experienced the power of chiropractic healing. During the four-year period she was adjusted, her MS was in remission.
Every patient is unique, and Dr. Denn takes the time to get to know each patient's individual needs. He sincerely understands your need for healing and knows how life changing chiropractic care can be. To help his patients experience healing, Dr. Denn obtained certification in the Thompson technique and Activator Method®.
He has also extended his studies in physical therapy by taking the physical therapist national board exam.
EXPLORE CHIROPRACTIC »
On a Personal Note
Outside of providing gentle care for his patients, Dr. Denn enjoys spending time with his wife, Jennifer, and their two children. They enjoy going for walks and camping when they have the chance. Dr. Denn is also the city chairman of Duck's Unlimited.
Discover how chiropractic can help you experience healing! Call and schedule an appointment today.

Dr. Jason Denn | (715) 726-0400